Current
Selected works/ full portfolio available upon request.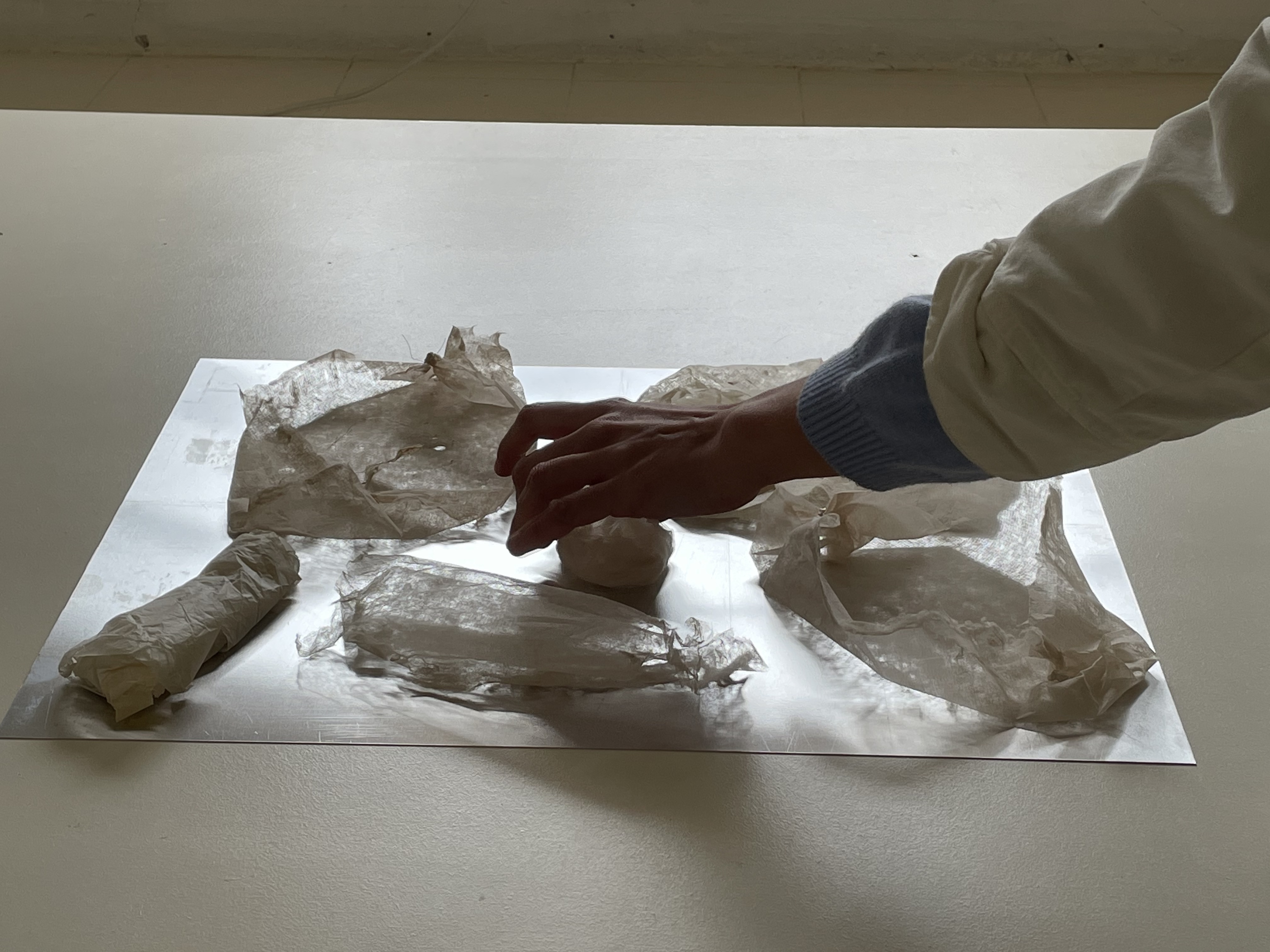 Relatos con fondo de agua

w/ Max Milà Serra
,
leds, motors, metal mesh, wire, water, aluminum, iron, paper, resine

For Mayrit bienal

At Casa Antillón, Madrid


kit para el anochecer

aluminum, paper, fabric, led, wood and others




Caja cuentacuentos

paper, print, fabrik, led, iron




Bonanit

w/ Max Milà Serra
,
motor, wire, mesh, led




Wicked Trio
two music boxes, alumminium, metal mesh, porcelain, wire, motor,

15 min video color/sound

As part of Off water a group show at Gr_und,

cureted by Interface, Berlin

Light design: Max Milà Serra
Cajita de música - Music box

interactive piece with sound
porcelain, alumminium
Fuente de noche w/Max Milà Serra

16 battery powered fountains as centerpieces

Photography by María Gaminde




Kit

Piramidón Centre d'Art Contemporani, Barcelona

Text: Laura Olea López/ Light design: Max Milà Serra/

Photography by Kevin Sake
Wrap kit

kit of paper wraps

wooden box, handmade paper, silve, alumminum
Wrap kit-interface

four wraps in a box, hand made paper, silver, alumminium +

3 min loop video color, filmed by phone

As part of Interface or those who caress the surface,

a group show cureted by Interface, Berlin

Text: Alizée Gazeau
Portapostales


w/ Max Milà Serra

lead, led, wire

For Our garden needs its flowers. Fluxos i narratives artístiques al districte

cultural de l´hospitalet. Curadet by David Armengol and Albert Mercader.

Creative direction and design curator: DOES Work. Tecla Sala, Hospitalet

de Llobregat, Barcelona.
Solar timekeeper w/ Milà Serra

motors, led, stones, iron

Photography by María Gaminde




Mesita de noche

mixed materials, limestone, lintern,

temperer wire